Step 1. Sign up for an Amiando account here


Step 2. Enter Your Details and click on "Start Now!".
Note: You can enter your name in the [Company] field, if you do not have a company


Step 3. Your Account is ready and you will see this.


Step 4. To Navigate to the Affiliate Section, scroll to the bottom of the page and click on "Features"
Step 5. Then Click on "Promote Your Event"
Step 6. Scroll down to "Event Affiliate Program" and click on "More Information".
Step 7. Tick the Checkbox and Click "Join Now".
Step 8. You are now ready to start generating your Affiliate Links.
Step 9. Be sure to Bookmark this Page!
Step 1. Click here to Login to your Amiando Account first.



Step 2. Click on the National Achievers Congress Invitation Links: https://en.xing-events.com/affiliate/eventAffiliateProgram.html?invitation=NAC1610LON

Step 3. Click on "Promote this Event". This will generate a promotion Link below.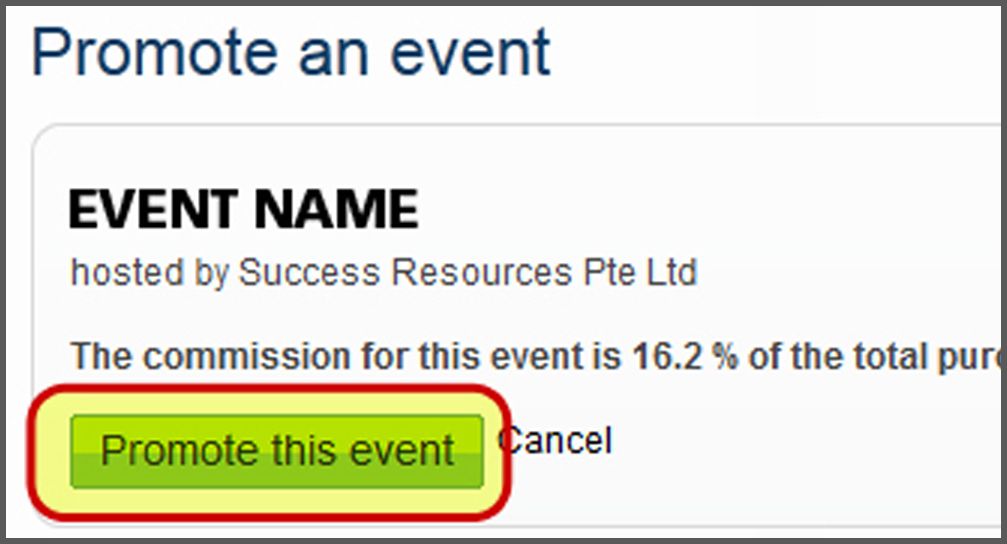 Step 4. Your promotion link will be generated




Step 5. With your unique "Promotion Link" You can start marketing our Events for a profit!

Step 6. You can visit the "Marketing Tools" page to get materials you could use for your marketing needs.


Step 1. Click Here to login your Amiando Affiliate'a account
Step 2. You would reach the "Overview" page. Here, you can view the Overall Clicks/Income you have generated.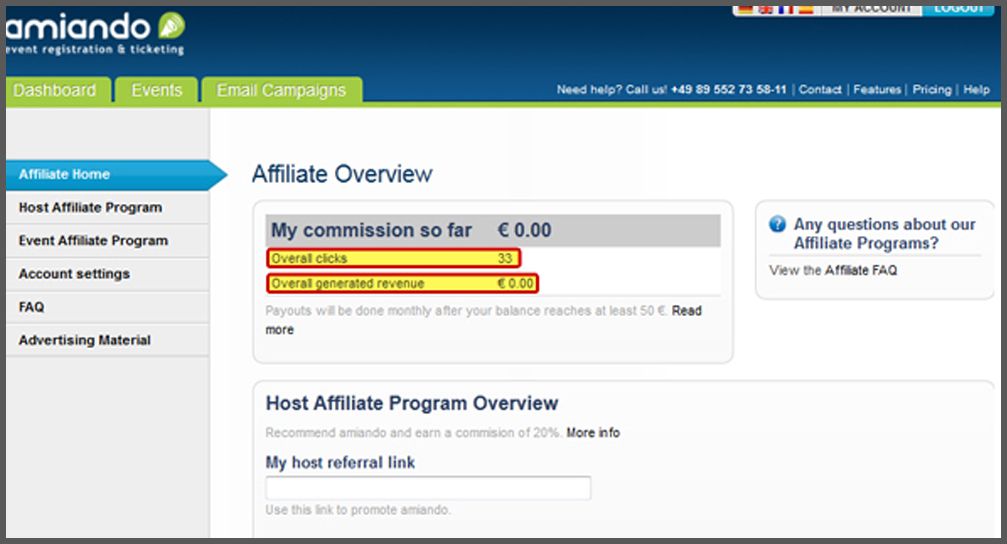 NOTE: If you have logged in and can't find the"Overview" page,
Click Here
(http://www.amiando.com/affiliate/eventAffiliateProgram.html?requestLanguage=EN) to access the page.

Step 1. Download an Email from here and open it. (Right Click > Save As)
Step 2. Scroll down and you will see the "Click here" Text

Step 3. Highlight "Click here" > Right Click > Hyperlink

Step 4. Paste you Promotion Link into the Address box and click OK.

Step 5. Your Pormotion Link is now embedded in "Click here"

Step1: Download the Ready-made email
Example: Download the Ready-Made email here (save it on your desktop- html file)





Step 2: Click on Save Button





 Step 3: Right click the file > Open with > Choose default program





Step 4: UNCHECK "Always use this program to open the selected file"
( Select NOTEPAD)

Step 5: You will see this
(This is the HTML code of the email)

Step 6: Click on Edit > Replace
(We are now inserting your Affiliate/promotion link into the email)

Step 7: Type "promotionlink" in [Find what] – Enter your promotion link in [Replace with]
(A promotion link looks like this: http://www.amiando.com/w/abcde)

Step 8: Click on "Replace All"
(You affiliate/promotion link will now be embedded into the email)

Step 9: Click on File > Save and you are done!
(The File is ready to be copied into an email)

Step1: Double Click the file to open it

Step 2: This is what an example Ready-made Email looks like





Step 3: Highlight all the contents of the Email or press 'CTRL + A'



Step4: Right Click > Copy

Step 5: Paste it in an Email Draft





Step 6: It is now ready to be sent!