MAGGIE BRESLIN
Senior Designer/Researcher, Center for Innovation
(Former) Mayo Clinic
Maggie Breslin is senior designer/researcher in the Center for Innovation at Mayo Clinic, a role she pioneered in 2005. She leads research, design and development efforts around topics as diverse as patient decision-making, risk communication, integrated practice models, remote care and caregiving. She believes strongly that good conversation is a critically important, but largely ignored, component of our health care system and champions this idea whenever she can. She has devoted many hours observing and talking to patients and clinicians and considers those opportunities among her most treasured.
She has published in journals ranging from Design Issues to Archives of Internal Medicine. Maggie earned a Master of Design degree from Carnegie Mellon University and a Bachelor of Science in Mass Communications, Film and Television, from Miami University, Oxford, Ohio.
YOSSI BAHAGON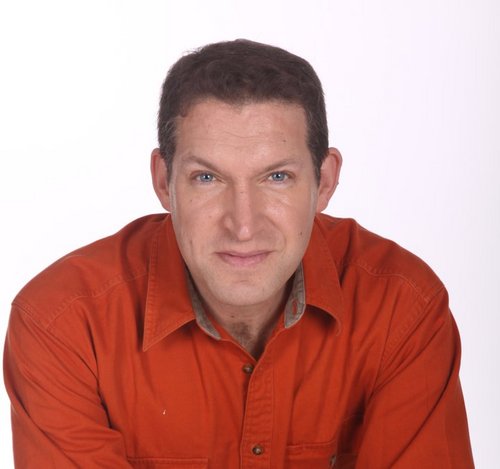 Clalit Health Services (CHS) e-Health wing
Twitter: @ybahagon
Dr Bahagon, Director of the eHealth Wing at Clalit Health Services (CHS) in Israel. CHS is the largest HMO in Israel and second largest world-wide. The e-Health wing leads next generation, digital-based, patient-centered care services, focusing on deepening patient involvement in managing health through digital interactive tools, personalized to the individual. Dr. Bahagon is an entrepreneur with 10 year of leadership-experience in Bio-Medical Informatics and Health Information Sciences. He also serves as a Family Physician and as a lecturer in the fields of e-Health, Evidence-Based Medicine and Medical Informatics at the Hebrew University Hadassah and the Ben-Gurion Medical Schools.
Clalit is the largest Health Maintenance Organization in Israel, with 3.9 million patients treated at 14 hospitals and 1300 clinics. Clalit Health Services (CHS) is the largest Health Maintenance Organization (HMO) in Israel and second largest coordinated care organization world-wide. Through its 14 hospitals, 1300 primary and specialized clinics, and 650 pharmacies, CHS provides comprehensive medical care to the majority of Israel's population (above 4 million members).
As of December 2011, 1.62 million unique patients use our e-Health and m-Health services monthly, with over 2.6 million interactions every month. CHS e-Health & m-Health suite aims at more fully integrate all aspects of patient's health; it is comprised of the 5 key elements: the personal health record layer, the personal knowledge layer, the personal services layer, the patient network layer and the Quantified-Self layer.
ALFONS CORNELLA
Founder and CEO
Co-Society (http://www.co-society.com) & Infonomia (http://www.infonomia.com)
Fundador y presidente de Infonomia, empresa de servicios de innovación, y fuente de ideas, desde el 2000, para una red de miles de inquietos en español. Ha publicado 18 libros, así como más de 1.000 artículos sobre la ciencia, tecnología e innovación, como motores de transformación de las empresas. Es consultor de grandes empresas del país, y ha dirigido más de 100 proyectos sobre cultura o dinamización de innovación en organizaciones. A través de sus conferencias y seminarios sobre innovación transmite personalmente sus ideas y experiencias sobre "cómo innovan los mejores" a unas 15.000 personas anualmente. Fundador en 2009 de Co-society, una iniciativa para el estímulo de la intersección sistemática de negocios entre empresas de sectores no coincidentes.
Autor de Futuro Presente: 101 ideas fuerza para entender las próximas décadas (2005), La Alquimia de la Innovación (2007), en coautoría con Antonio Flores, Visionomics, 50 ideas y dibujos sobre la nueva dinámica de las organizaciones (2010), 25/50 Dos generaciones, un mismo tiempo, en coautoria con Berta Segura (2011), y La solución empieza por co- (2012).
MICHAEL GILLAM
Michael Gillam, MD, formerly was a physician executive in the Health Solutions Group at Microsoft where he served as Director of the Health Innovation Labs, a technology transfer lab for next generation healthcare informatics software. He is a board certified emergency medicine physician who trained and practiced at Northwestern University. He is also a software engineer who, prior to Microsoft, served as the Research Director for the National Institute for Medical Informatics in Washington D.C. He served as Director of Research for Azyxxi which was acquired by Microsoft in 2007 and now marketed under the Amalga™ trademark. Dr. Gillam previously served as the Informatics Director for the Department of Emergency Medicine at Evanston Northwestern Healthcare (affiliated with Northwestern University School of Medicine).
Dr. Gillam is a published author of a number of articles in peer-reviewed journals and conference abstracts. He is a frequent invited lecturer at national conferences speaking on emerging technologies in medical informatics. Dr. Gillam has directed projects spanning technologies including: advanced data visualization; biosurveillance; electronic documentation; RFID tracking; automated facial image capture; enterprise search in healthcare; unified communications; gesture based interface control; medical robotics; and augmented and virtual reality.
DENISE SILBER
Basil Strategies, Doctors 2.0 & You
Denise Silber, an American in Paris, an eHealth pioneer, has been involved in the web since 1995, creating some of the first medical web sites in France and participating in working groups on quality and ethics on the web including : AFGIS, European Commission, French Ministry of Health, HAS, HON, Internet Healthcare Coalition, WHO, URAC…
In 2007, Denise began to promote Web 2.0 in healthcare in Europe. In 2008, she founded AQIS, the association for the Quality of Health Internet Sites. In 2010, her company Basil Strategies co-organized the Health 2.0 Europe conference in Paris and this year is in charge of Doctors 2.0 & You. Denise also teaches at Essec Business School. A Harvard MBA, Denise is President of PharMBA. Don't miss her blog. Twitter: @health20paris. On Jan 1, 2011, Denise was named to the Legion of Honor, France's highest civil decoration.
JOHN COLLINS
Chief Operating Officer (COO), CIMIT Director, Technology Implementation
CIMIT- Center for Integration of Medicine and Innovative Technology
John M. Collins, PhD, is the Chief Operating Officer of CIMIT. He has more than 25 years of hands-on experience operating at the junction of technology and business, accelerating the development and implementation of innovative products and services. He holds more than 20 US patents on new products and manufacturing processes, including trocars and staplers for MIS, blood fluid warmers, and tendon and ligament repair methods. In addition to CIMIT's overall approach, his focus is on forming and facilitating teams of clinicians and engineers to accelerate their work to patient care.
JOHN SHARP
Manager of Research Informatics in Quantitative Health Sciences
Cleveland Clinic
Website: http://www.lerner.ccf.org/qhs/informatics/
Twitter: @johnsharp
LinkedIn: http://www.linkedin.com/in/johnsharp
John Sharp is the manager of Research Informatics at Cleveland Clinic, Cleveland, Ohio, USA. He is also Co-Director, Biomedical Research Informatics Clinical Translational Science Collaborative Case Western Reserve University School of Medicine, Cleveland, Ohio and a Clinical Instructor in informatics at the nursing school at Case Western Reserve University. His interest include the use of electronic medical record data in research and social media in health care. Among his publications is a recent chapter on eResearch in a book on Health Informatics.
CHIA HWU
Co-Founder and CEO
Twitter: @chiah
Chia's background spans product design, marketing, and both hard sciences and the visual arts. Before Qubop, she was Director of Marketing at Ansca Mobile, where she was responsible for leading brand strategy, public relations, and product marketing.
Chia previously worked at 23andMe, where she built the company's user communities, using a network of enthusiastic users to successfully launch a new product. In addition, she created a new business line with niche customers of the service, and managed some of the earliest efforts in marketing genetics to consumers.
Chia has worked in biotech as a medicinal chemist, completed all coursework for a PhD in Chemistry, received her MS from UCSD, and earned her bachelor's degree from Williams College. She is a coauthor of Teach Yourself the Twitter API in 24 Hours (Sams) and an expert at the integration of game mechanics and social features into apps.
ROBERT C. BOLLINGER
Johns Hopkins Medicine
http://www.hopkinsmedicine.org
Robert C. Bollinger, MD, MPH, is a Professor of Infectious Diseases in the Department of Medicine of the Johns Hopkins School of Medicine, with joint appointments in the Department of International Health of the Bloomberg School of Public Health and the Johns Hopkins School of Nursing. He has more than 30 years of experience in international public health, clinical research and education in a broad range of global health priorities including HIV/AIDS, malaria, tuberculosis, leprosy and emerging infections. His initial experience in public health in India was in 1979 and included field work with a leprosy control project in rural Bihar. In 1992, he initiated an ongoing NIH-supported, collaborative Indo-US HIV research program in Pune, with the National AIDS Research Institute/ICMR and the BJ Medical College. In addition to his research collaborations in India, Dr. Bollinger is also engaged in collaborative research projects in Uganda.
Dr. Bollinger is also the Country Director for the Hopkins Fogarty International Programsin India, which has provided short-term and degree training to more than 100 visiting scientists at Hopkins, as well as in-country training for more than 2000 scientists, since 1992. Dr. Bollinger is also Director of the Hopkins Center for Clinical Global Health Education which develops and provides clinical education to health care providers in resource limited settings around the world. Under Dr. Bollinger's leadership, the CCGHE is currently undertaking and establishing public health and clinical educational programs for physicians, nurses and other health care providers in 20 countries, including India, Ethiopia, Pakistan, Palestine, Panama, Uganda and Zambia. The CCGHE has also been a leader in the development and use of distance learning and mHealth technology in resource-limited settings, including eMOCHA, selected as a finalist for the 2010 Vodafone Wireless Innovation Award (http://emocha.org/). The CCGHE has also established the Uganda-PEPFAR Distance Learning Initiative, to support the training initiative of PEPFAR partners throughout Uganda. Dr. Bollinger also coordinates the Hopkins technical support for the Ugandan Medical Education Partnership Initiative (MEPI). Dr. Bollinger is also Associate Director, representing the School of Medicine, of the Johns Hopkins Center for Global Health, which coordinates all international health education and research at Johns Hopkins University. Dr. Bollinger has been on the faculty at Johns Hopkins University since 1992.
JENNIFER LIEBERMANN
Director, Garfield Innovation Center
Kaiser Permanente
http://kp.org/innovationcenter
Twitter: @JRuzekLieberman
Jennifer has been involved with the Garfield Center since January, 2005 when several KP leaders asked the question, "How might we create a 'Unit of the Future' at Kaiser where we can test how new technologies impact our front line staff?" Jennifer led the cross functional team to develop, fund, and launch what is now the Garfield Center with a multidisciplinary focus that also includes testing KP's new facility designs.
Jennifer joined Patient Care Services at Kaiser Permanente in 2004 from AdvancePCS where she was the Product Launch Manager for the iScribe electronic handheld prescribing device. She has held a variety of positions in the health care industry, including Blue Shield of California, the UCSF Center for the Health Professions, Montgomery Securities, and a career rejuvenation stint as a children's ski instructor at Squaw Valley, USA in 2001. Teaching four year olds on skis gave her the ability to deal with trying moments during construction of the Garfield Center.
Jennifer was an Edgar Kaiser scholar at the University of California, Berkeley where she received an MBA and an MPH from the Haas School of Business and the School of Public Health.
NAOMI FRIED
Chief Innovation Officer
Children's Hospital Boston
Twitter: @NaomiFried
Naomi Fried, Ph.D. is Children's Hospital Boston's first Chief Innovation Officer. Her mission is to build and develop a program in clinical innovation, aimed at improving care quality and assisting the hospital in shaping the future of healthcare.
Previously, she was the Vice President of Innovation and Advanced Technology at Kaiser Permanente (KP) where she led an effort to identify and assess new and emerging technology and trends in the delivery of care; chaired the board of its internal Innovation Fund for Technology, which provided funding for innovative technology projects within KP; formed and chaired KP's Telehealth Working Group, which developed strategy for Kaiser in the emerging area of telehealth; and was involved in the start-up and governance of KP's Innovation laboratory, the Sidney R. Garfield Center for Healthcare Innovation. Prior to this position, she was Managing Director of KP's Archimedes Project.
Before KP, Naomi advised two venture capital firms on life science and healthcare information technology investments; served as the General Manager and Vice President for Business Development of 1747, Inc., which conducts online clinical trials for new drugs; and was instrumental in the formation of the medical informatics internet start-up company (e-SKOLAR, formerly SHINE) spun out of Stanford School of Medicine, serving as interim President for its first year.
Naomi has a BS in Chemistry from the University of California, Berkeley and a Ph.D. in Materials Science from MIT.
DANIEL KRAFT
Executive Director, FutureMed
Medicine Track Chair, Singularity University
Founder & CEO, IntelliMedicine
Inventor of the MarrowMiner
Twitter: @daniel_kraft
Dr. Kraft chairs the Medicine track for Singularity University and is Executive Director and curator for the FutureMed, a program which explores convergent, exponentially developing technologies and their potential in biomedicine and healthcare.

Dr. Kraft is board certified in both Internal Medicine and Pediatrics following residency at the Massachusetts General Hospital, and completed Stanford fellowships in hematology/oncology & bone marrow transplantation, and extensive research in stem cell biology and regenerative medicine. He has multiple scientific publications, medical device, immunology and stem cell-related patents through faculty positions with Stanford University School of Medicine and as clinical faculty for the pediatric bone marrow transplantation service at University of California San Francisco.

Dr. Kraft recently founded IntelliMedicine, focused on connected, data driven, and integrated personalized medicine. He is the inventor of the MarrowMiner, an FDA approved device for the minimally invasive harvest of bone marrow, and founded RegenMed Systems, a company developing technologies to enable adult stem cell based regenerative therapies.

Daniel is an avid pilot and serves as a officer and flight surgeon with an F-16 Squadron in the California Air National Guard. He has conducted research on aerospace medicine that was published with NASA, with whom he was a finalist for astronaut selection.
TIM O'REILLY
Tim O'Reilly is the founder and CEO of O'Reilly Media, Inc., thought by many to be the best computer book publisher in the world. Over the years, Tim has built a culture where sustainable innovation is a key tenet of business philosophy. His active engagement with technology communities both drives the company's product development and informs its marketing. Tim is on the board of Safari Books Online and is a partner in O'Reilly AlphaTech Ventures.
Tim graduated from Harvard College in 1975 with a B.A. cum laude in classics. His honors thesis explored the tension between mysticism and logic in Plato's dialogues. Any discussion of Tim is incomplete without a fuller understanding of the company he founded. O'Reilly Media spreads the knowledge of innovators through its books, online services, magazines, research, and conferences.
Since 1978, O'Reilly has been a chronicler and catalyst of leading-edge development, honing in on the technology trends that really matter and galvanizing their adoption by amplifying "faint signals" from the alpha geeks who are creating the future. An active participant in the technology community, the company has a long history of advocacy, meme-making, and evangelism. Publisher of the iconic "animal books" for software developers, creator of the first commercial website (GNN), organizer of the summit meeting that gave the open source software movement its name, leader in Gov 2.0 "government as a platform" efforts, and prime instigator of the DIY revolution through its MAKE magazine and Craftzine.com, O'Reilly Media continually concocts new ways to connect people with the information they need.